Textiles are indispensable for our life.
Various materials depending on the usages.
For the most of people, the word "Textile" is associated with the cloth for clothing or Kimono in the first place. It is said the woven fabrics were born about 10,000 years ago at the time from the end of the Old Stone Age to the beginning of New Stone Age. In order to make clothing and daily necessities, the weaving technique became essential for our life and it was expanded to all over the world to be major industry. People used such natural fibers as linen, cotton, wool and silk. While the time went by, we received industrial revolution, the invention of the synthetic fibers and the advanced technology, which brought us mass production. Nowadays the usage of the textile become various and it is connected to every part of our daily life. We could say that we can't live without textiles!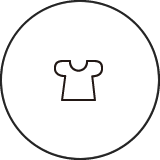 Textiles for garment
Textiles for high quality women's clothes for European, American, and the domestic market.
Textiles for Japanese Kimono, Yukata, and priest's clothes.
Textiles for high quality Middle East native costume.
Utilizing more than 120 years' experiences since our establishment, we have worked on new textiles which advance together with the generation. By doing so, we have received the fine reputation from global customers for our high quality with our original technique to create sensitive texture.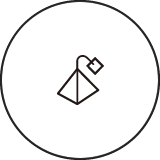 Food packaging fabric
Textiles for high quality tea bags.
Textiles for beverage filter.
Our food packaging fabrics are distributed not only in the domestic market but also in all over the world. We acquired FSSC 22000 certification which was considered as the international standard of food safety in May 2016. We carry out thorough sanitation management every day.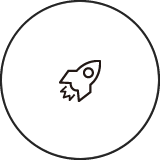 Woven fabric for industrial materials
We work on such high tech materials as carbon fibers, silicon fibers and aramid fibers.
With carbon fibers, we produce textiles for the fishing rod, the sports rackets, bicycle, aircrafts, etc. taking advantage of its lightness and strength. With silicon ones, we produce them for Formula 1 automobiles and Space development, etc. taking advantage of its high heat resistance. With aramid ones, we produce them for the bulletproof equipment for the vest and the helmet and the civil engineering and construction field.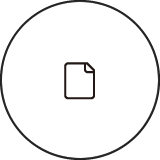 Washi-Cloth
(Textile made of Japanese paper yarn)
Washi is our cultural paper with Japanese own development. Washi paper is slit and is twisted to be Washi-yarn. Then we weave Washi Cloth with our own technique.
Washi is from natural resource (Abaca 100%) and it is ecological and biodegradable. Additionally washi naturally holds high water absorption, fast dry, moisture control and extremely low thermal conductivity rate. The cloth made of washi is very light and shows sufficient abrasion resistance.
This washi cloth is considered the fusion of our culture and technology and may change our life completely!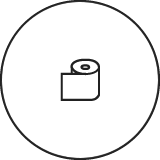 Textiles for various usages
Base fabric for tile carpet
Base fabric for computer ribbon
Insect screen
Agricultural net
And so on…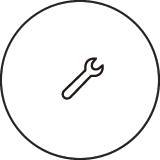 Future Development
We constantly research and develop new materials, fabrics and weaving technique based on our analysis of consumers' demands.